House System
The students of Anamay higher secondary school are divided in four houses on the basis of these four colour of life: Red, Blue, Green & Yellow.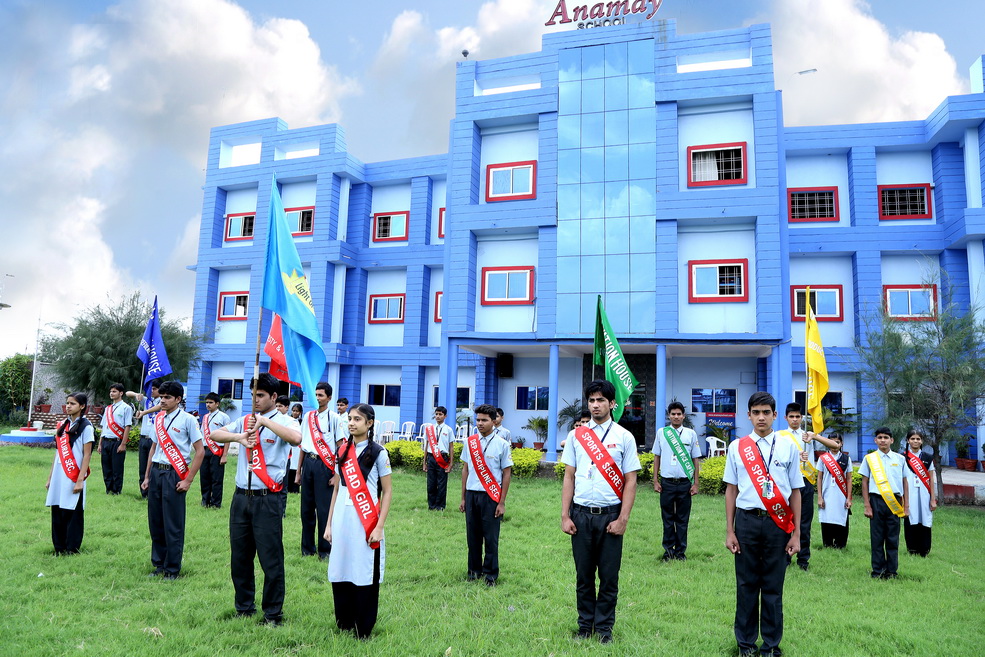 Why the House Systems?
IT CREATES A SENSE OF BELONGING: The house system helps each student find a place right away. Each student is automatically a member of one of these four houses. This structure ensures that all students are part of the community.
IT FOSTERS SCHOOL SPIRIT: Competition motivates students and the House System uses competitions throughout the year to promote school spirit. Not only that, but there is also the competition to become House of the year. Students are awarded points for academic achievement, exemplary character, and participation in school events. The House with the highest points at the end of the year wins the House cup.
IT PROVIDES COUNTLESS LEADERSHP OPPORTUNITIES FOR STUDENTS: The House System provides many more opportunities for leadership than the common form of student government. Strong leadership opportunities are also created when students implement their own ideas for competitions.
How it works?
To foster a spirit of leadership, co-operation, mutual understanding tolerance and self-reliance, various Inter House activities are organized to build up team spirit. Besides this, the students are initiated into community service and social work. The House System gives opportunities to students to face the challenges of Inter-House Competitions as well as competitions organized by various other reputed schools.
The House System begins at primary level and is carefully monitored at every stage and the details are recorded at every step. The House teachers act as a link in the Anamay system acting as friends, philosophers and guides. Various activities such as dramatics, elocution, quiz, group dance, rangoli, poetic recitation and singing are organized not only to tap the talents of the children but to widen the horizon of the Anamay students in every field.
A visit to the school convinces you that it is one of the finest places for children to grow and learn and to discover the difference of scholastic education with traditional approach.